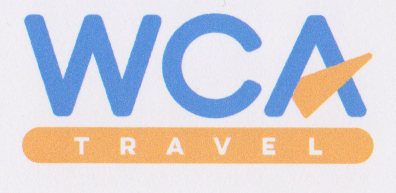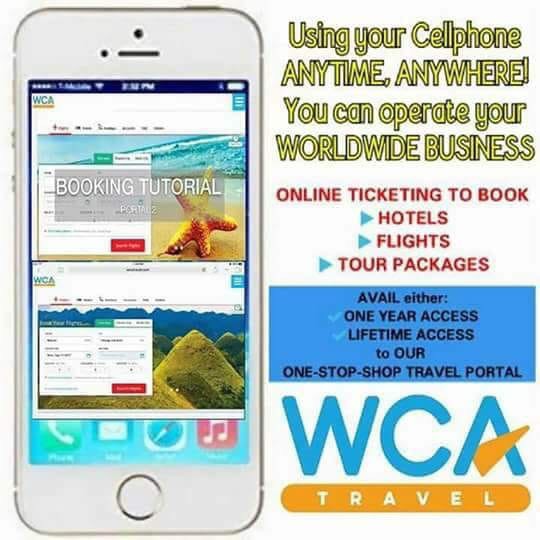 DO YOU KNOW❓❓❓
👇
kang Travel & Tours ay para ka na rin may ari ng isang Travel Agency  ????
                             😍😇
Isa ka ng "Travel Consultant" na anytime anywhere pwede ka magbigay ng service sa lahat ng mga gustong mag Travel all over the world! At syempre KUMITA at maka AVAIL ng PROMOS and DEALS!😇
Wag kng manghinayang Friend kung alam mong malaki ang kikitain mo at lifetime mo na itong online negosyo!
#TARA_NA join ka na...
Be one of us now!
#WCATravel
For inquiries, please use the following e-mail.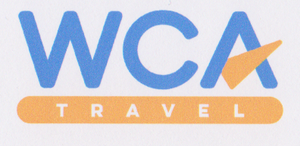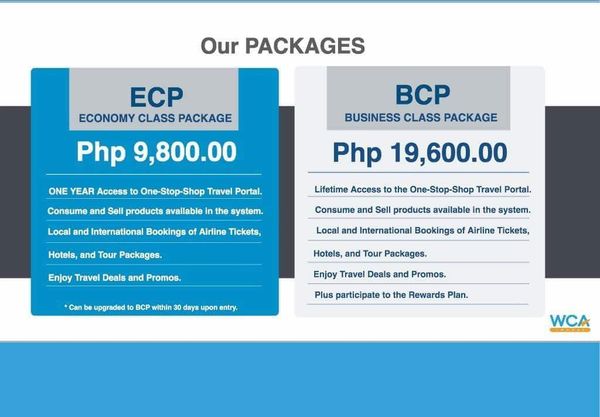 Goodmorearnings everyone all over the world.
The most awaited teop here in QUEZON BUKIDNON.
HOSTED: By our. Co affiliates in WCA Travel and tours. Company 
IN Coordination with our very own
CEO: ENGR, JOVEN LEI DIAZ
COO: ATTY. MERLYN RINGON VILLAHERMOSA
ALL; BOARD OF DIRECTORS OF WCA 
ALL:STAFFS of the company 
ALL:TEAMS ALL OVER the WORLD
OUR:BELOVED MENTORS
ENGR.RUEL PASIA 
LOVELY and SUPPORTIVE WIFE
MAAM ARYN Aryn LD - Pasia
UISITORS: MAAM MARIAN CARPO and company 
THANK YOU SO MUCH FOR THE UNENDING LOVE and SUPPORT
ALL AFFILIATES IN WCA
WELCOMES YOU ALL. 
WHAT:TEOP
WHEN: MARCH21,2018
TIME:5:00 PM WHERE: COFFEE GRANNIES
POBLACION QUEZON BUKIDNON
GUEST INVITES andAFFILIATES. Please be there .PM ME for updates and inquiries
GOD BLESS US ALL.WE LOVE YOU ALL.